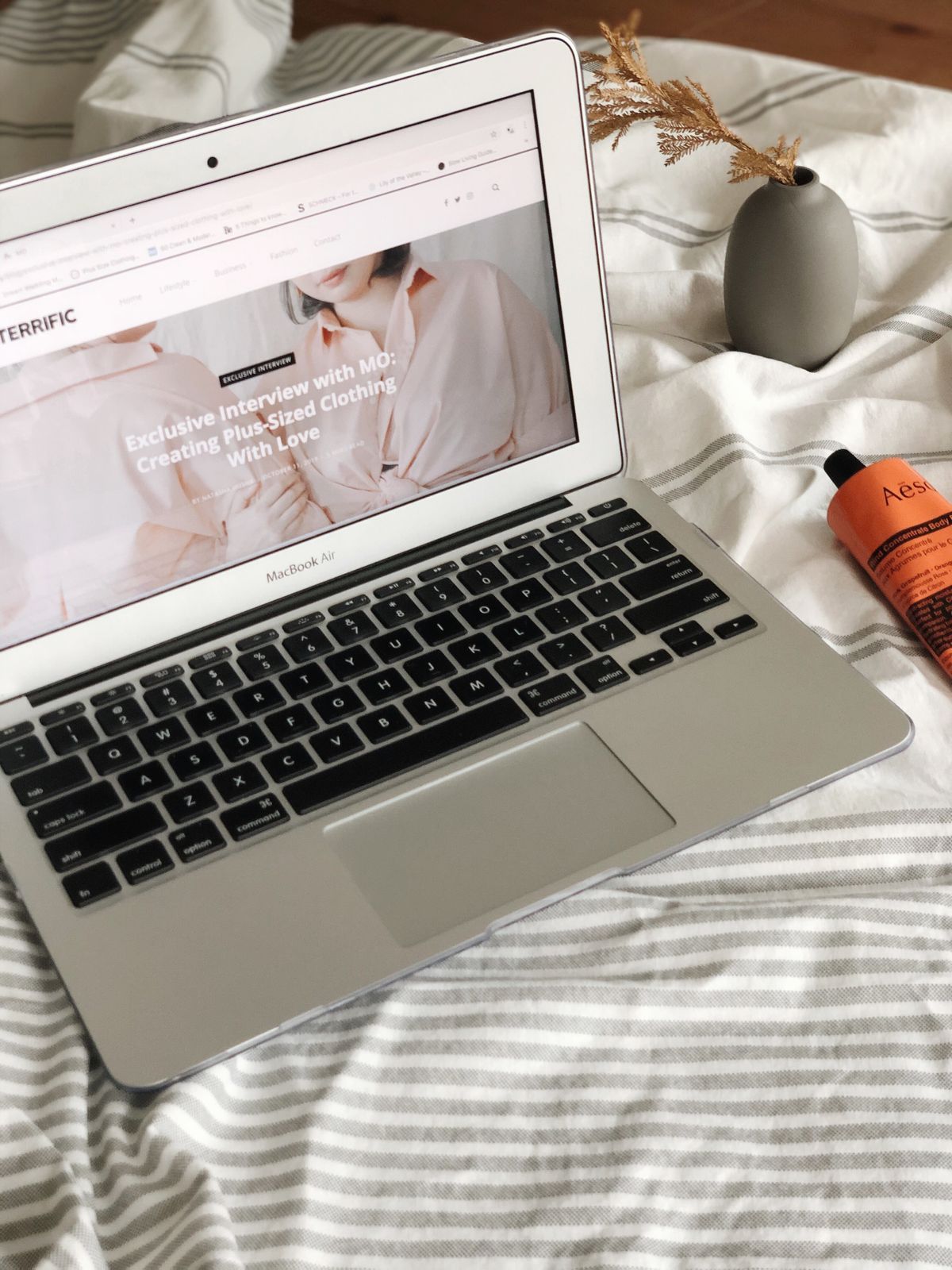 ... and we talk more about MO with Sterrific ...
Sterrific : The Idea of MO
Ellma : It started due to my own experience. At times I find it difficult to find nice clothing in my size and those that are available are not to my liking.
Some of my plus-size friends encounter the same thing too when they are out shopping and some of them even resorted to custom-tailor clothing, otherwise, it won't be available in their size.
This got me thinking, why don't I start my own clothing line that would cater to myself first, and adding more options for other plus-sized ladies out there.
S : The Name of MO
E : This quote represents MO perfectly of which it teaches us to appreciate life and yourself, regardless of what sizes you are.
We need to learn to be proud of who we are and at the end of the day, YOU DO YOU!
S : The Target Market for MO
E : We put our focus on offering plus-sized ladies with minimalist designs that are both timeless and functional. We love it that our customers always told us that they are happy and thankful that we cater up to size UK22.
Also, I personally think that offline selling by having a booth at events works better in sharing and having an intimate relationship with our customers.
S : How MO Generates Ideas ?
E : Spontaneous brainstorming! Normally my partner, Kilsy (@nurulkils) and I would only meet up at least once a week (because she is not based in KL) but we talk on the phone every day but somehow during the casual conversations all this new ideas & concepts came about.
This is only natural for us probably because we both have the same taste in things that we like.
S : Favourite Aspect of Being An Entrepreneur ?
E : I love that having my own venture; I can express my creative inner-self freely. Being a plus-size myself, I understand the frustration of the other plus-sized ladies after finding out that the designs or clothing that they fancy don't come in their size.
This actually gets me killing two birds with one stone which as an entrepreneur, it gives me the chance to share my creative work with the customers as well as making the clothes that I wear myself.
S : MO's Most Satisfying Moment
E : Positive feedback from our customers got me really excited and gives me the fuel to get me going further.
I still get the same chill after each "thank you for making this clothing in my size" from customers like when it was the sale I made back in 2018.
The support from the community is positive and it is so amazing that we even have non plus-size ladies walk up to our booth at events and appreciating our work!
S : If You Had The Chance To Start Your Career Over Again, What Would it Be?
E : To be honest there is nothing that I'd do differently. I love what we are doing and where we are heading just at the pace that I like. However if I were to be given a chance to go back in time and meet a younger me, probably during the time when I was reporting for Melodi (TV3) or writing for Gegar Vaganza (Astro) , I'd tell my younger self to always be positive, be it the mind and the body, laugh more and start a plus-size clothing business as soon as possible!
S : MO's Greatest Inspiration
E : Personally, the greatest inspiration would have to be the passion and the bravery of plus-size ladies in their effort to stand out in the crowd, fashion-wise. It is so disheartening knowing that plus-sized ladies have to resort to something that they don't even like to wear but with little or no option at all they just simply have to wear what is available and it gives me loads of satisfaction in providing them with something nice (and fits!) to choose from.
I love to travel as it gives me a chance to watch, learn and appreciate differences and opens the mind into something new. I find myself going back to the Scandinavian countries like Sweden, Denmark & Norway for inspirations too. I just love it there!
S : 3 Things MO Would Change in the World
To end hatred amongst human beings, Blessing ALL plus-sized ladies with confidence and body-positivity, A world filled with endless happiness
Support our community! :)